What is the ROI of a Dealer Management System?
---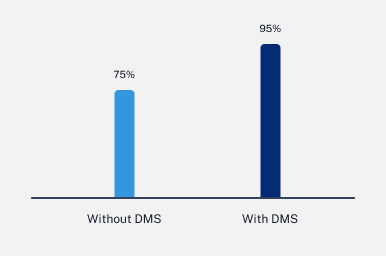 Metric
Supplier Negotiation Success Rate
Impact
DMS aids in negotiations, elevating success rates and leading to better purchasing terms.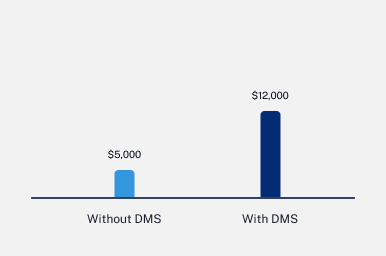 Metric
Average Cost Reduction per Quarter
Impact
DMS-facilitated cost-saving strategies result in more substantial reductions, positively impacting profitability.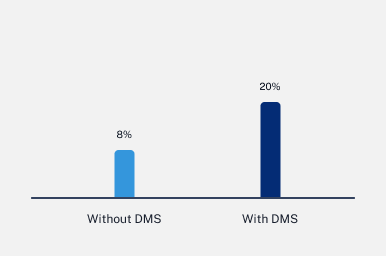 Metric
Year-on-Year Revenue Growth
Impact
Integration of DMS drives substantial revenue growth, optimizing sales processes and customer satisfaction.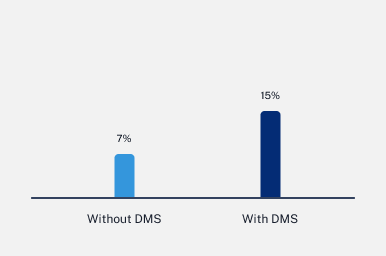 Metric
Upsell/Cross-sell Conversion Rate
Impact
DMS-powered data insights enable effective upselling and cross-selling, contributing to increased transaction values.
Metric
Average Time to Process Sales
Impact
A DMS streamlines processes, reducing sales processing time by over 60%, resulting in increased transaction volume.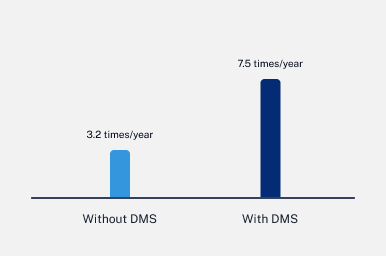 Metric
Inventory Turnover Rate
Impact
DMS-driven inventory management more than doubles turnover rate, minimizing holding costs and boosting revenue potential.
Disclaimer: The ROI values provided above offer a general understanding of the potential benefits of a Dealer Management System (DMS). It's important to note that actual results can vary significantly between companies due to unique circumstances and strategies. WebbRes is not responsible for specific numerical outcomes. Before adopting a DMS, we recommend a thorough analysis of your organization's needs to assess potential benefits and costs specific to your situation. WebbRes supports your operational goals, but actual ROI depends on various factors, and we do not assume liability for differences in results.