WebbRes Rental Shop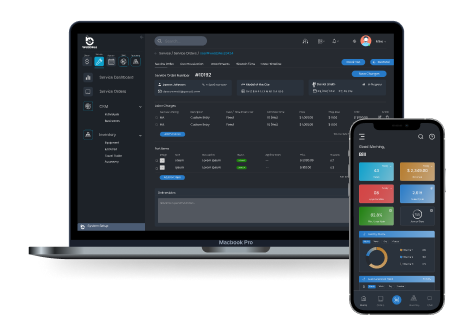 With WebbRes Rentals, you can expect to cut down on manual and repetitive processes, streamlining your rental operations and freeing up valuable time to focus on what really matters – providing excellent customer service. Our platform eliminates the need to switch between platforms, saving you administrative overhead and creating a faster, more efficient rental process.
Benefits
Simplify your rental and booking management processes with intuitive tools designed specifically for the rental industry.
Gain better visibility and control over your inventory with advanced forecasting, ordering, storing, and supply-chain management features.
Increase revenue and customer satisfaction with seamless online booking and payment integration, available 24/7.
Keep your rental fleet in top condition and minimize downtime with efficient service and repair center management tools.
Build stronger customer relationships with complete visibility into all historical orders, communication, and requests across all touchpoints.
Seamlessly integrate your rental business with your website, allowing customers to browse your inventory, make bookings, and schedule maintenance repairs with ease.
Features
Inventory Management
Effortlessly track and manage your rental inventory with WebbRes. Our advanced forecasting tools make it easy to anticipate demand and ensure you always have the vehicles your customers need. From ordering to storing and supply chain management, we give you the visibility you need to meet customer orders with ease.
Online Bookings and Payments
WebbRes makes it simple to take rental bookings online, even while you sleep. With seamless website integration, customers can easily browse your available inventory, select the vehicle they want, and book it on the spot. Our payment integration also allows you to process bookings directly through your website or at your point-of-sale.
Service & Repair Management
Keep your vehicles in top condition with our service and repair center management tools. From scheduling and cost estimates to billing and maintenance tracking, WebbRes helps you keep your rental fleet in peak condition and your customers on the road.
Customer Relationships
Gain a complete view of your customers with WebbRes' customer relationship management tools. Quickly see historical orders, communication, and requests across all touchpoints. Use this information to build stronger relationships and keep customers coming back.
Website Integration
Seamlessly integrate your rental business with your website with WebbRes' modern integration technology. Display your inventory online, take rental bookings 24/7, and allow customers to pay deposits directly through your website. Whether you want to add functionality to your existing WordPress site or build a new marketing website, WebbRes has you covered.
American Rental Association — Membership That Matters
Webbres is a proud member of the American Rental Association. It is through this community we talk with our customers face-to-face at trade shows to hear dealerships pain points.