We Actually Run A Trailer Dealership.
We started as a trailer dealership. We understand the needs of our customers, and built WebbRes to handle trailer specific requirements.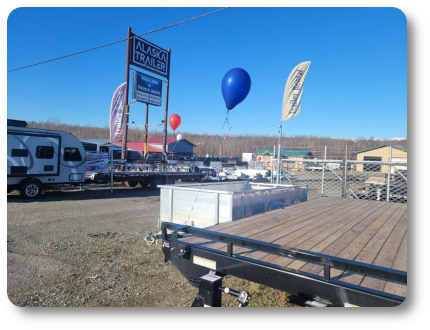 How WebbRes helps you run your trailer dealership.
Seamlessly track your sales process with customizable order workflows in the Sales module. Stay connected with customers using two-way text communication.
Rent trailers? Customers can book from your website with the powerful Webbres rental calendar.
WebbRes simplifies running a trailer service department by providing a unified platform for technician scheduling and parts inventory management.
Parts and inventory management are crucial for any trailer dealership to operate. WebbRes makes inputting, maintaining, and pulling inventory a breeze.
NATDA — Membership That Matters
Webbres is a proud member of the North American Trailer Dealership Association. It is through this community we talk with our customers face-to-face at trade shows to hear dealerships pain points.
WebbRes proudly sponsors the NATDA Trailer Show!
See us at booth 2742 in Nashville this year.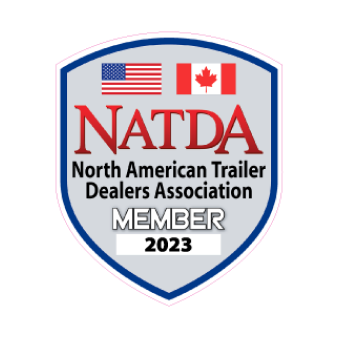 Streamline your Trailer Dealership
If you Sell, Rent, or Service trailers, WebbRes is the system for you. Our DMS product allows you to focus more on your customers, and not your system.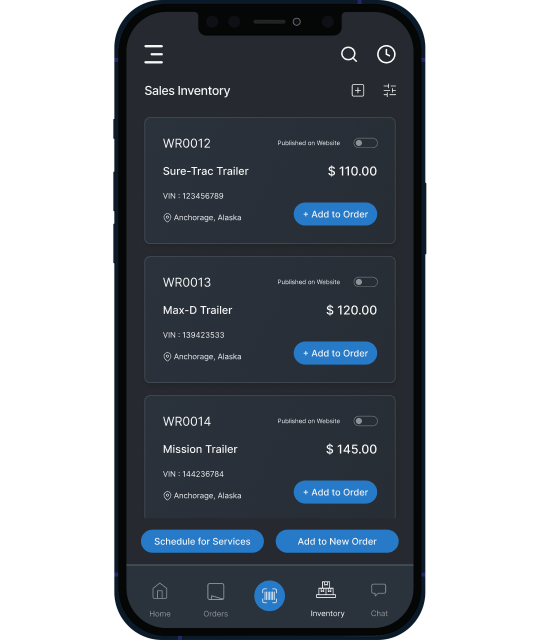 We help Trailer Dealerships improve efficiency.
Automate your sales process and create workflows that fit your Trailer dealership's needs.
With powerful two-way text chat, you can communicate with your customers and even send and collect payments.
Post your inventory onto your marketing website and show inventory in real-time.
Manage all of your trailer inventory and parts from one place.
Do you have more than one location? Our system is designed to grow with you.
Make informed business decisions with customizable dashboard widgets that tract KPIs.
Real Stories from
Real Customers
As a trailer rental company, we utilize WebbRes for our rental and service software. We are extremely pleased with how easy this software is to use and the high level of customer service WebbRes offers. WebbRes is not only a software company but a partner in our business. We highly recommend this product.
Cally Trimbo
Load'em Up Trailer Rental & Sales
I have used the Webbres operating system for 18 months. Very efficient, intuitive and easy to use. It's analytical reporting capabilities save a huge amount of time. It is a complete business management system from inventory control to customer relationship management. I can open WebbRes and within minutes be completely informed about what is going on with the company in real-time.
Robert Dowdy
General Manager
We are extremely pleased with how easy this software is to use and the high level of customer service WebbRes offers. Ease of use and outstanding customer service sets WebbRes above any other software company out there. Any questions are answered quickly and training sessions are readily available.
Stacy T.
Owner
We help dealerships across industries.